Photographs by Larry Heng
Few spots in Toronto exude the type of old-world glamour and refinement found at VELA. Inspired by the grand hotel lobby bars of yore, there's no absence of drama or elegance in the artful, yet discreet, space.
"Day or night, like your favourite five-star hotel, VELA is there for whatever you may need," says Robin Goodfellow, VELA's managing partner. "The space itself is an escape to a timeless era with so much to explore."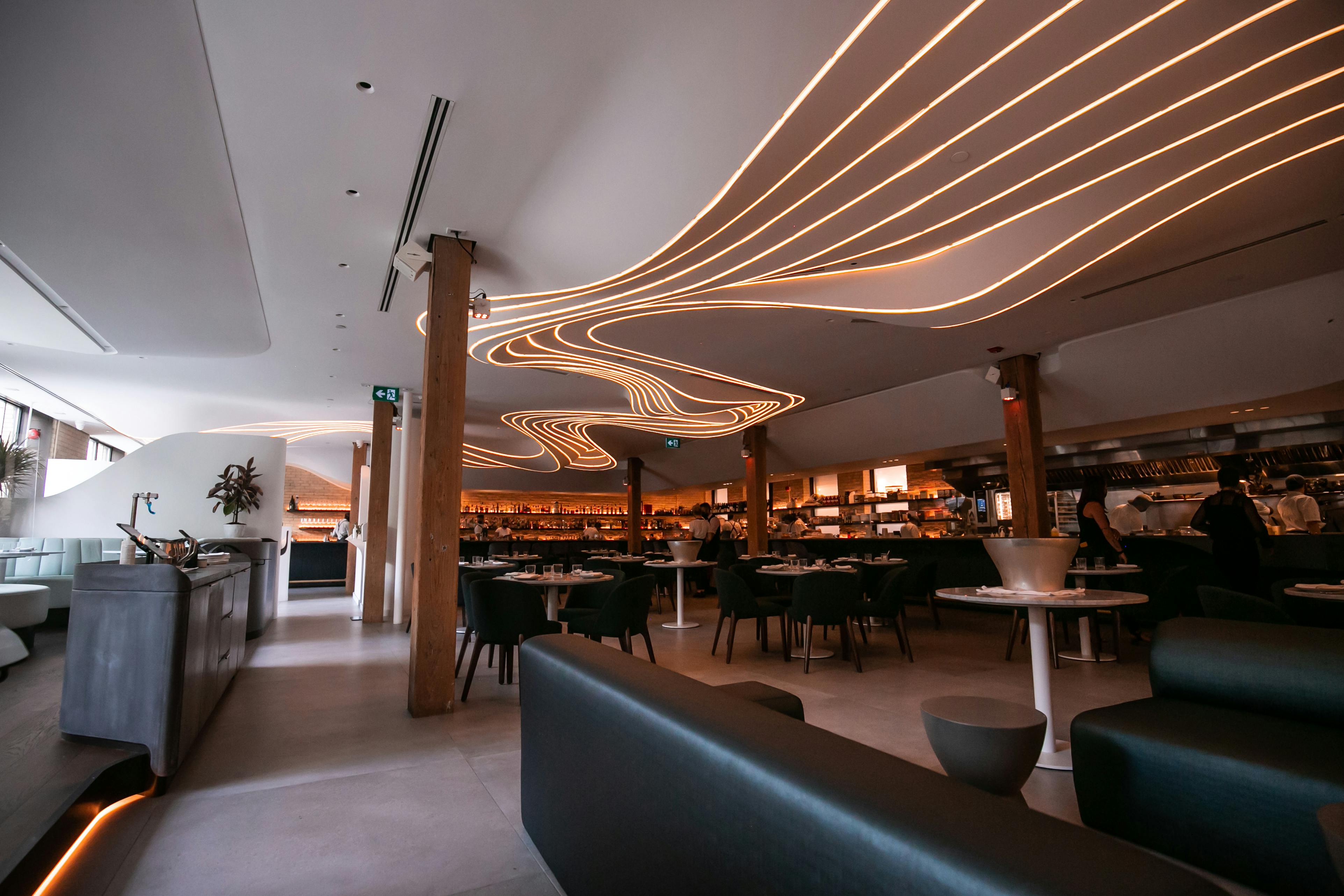 With a menu of new American cuisine to match the chic décor, VELA is as cool as the clientele already spilling through its doors. 
The Space:
A collaboration between industry veterans Robin Goodfellow, of Bar Raval, and Amanda Bradley, former GM and co-founder of Alo, VELA has been years in the making. Originally slated to open in May 2020, the restaurant is finally enjoying its long-awaited debut.
"With VELA, we wanted to bring the magic of the grand hotels and lounges of a bygone era into the new age of dining," says managing partner Bradley. "We want VELA to be known for its world-class hospitality and design. VELA is timeless and classic," adds Goodfellow.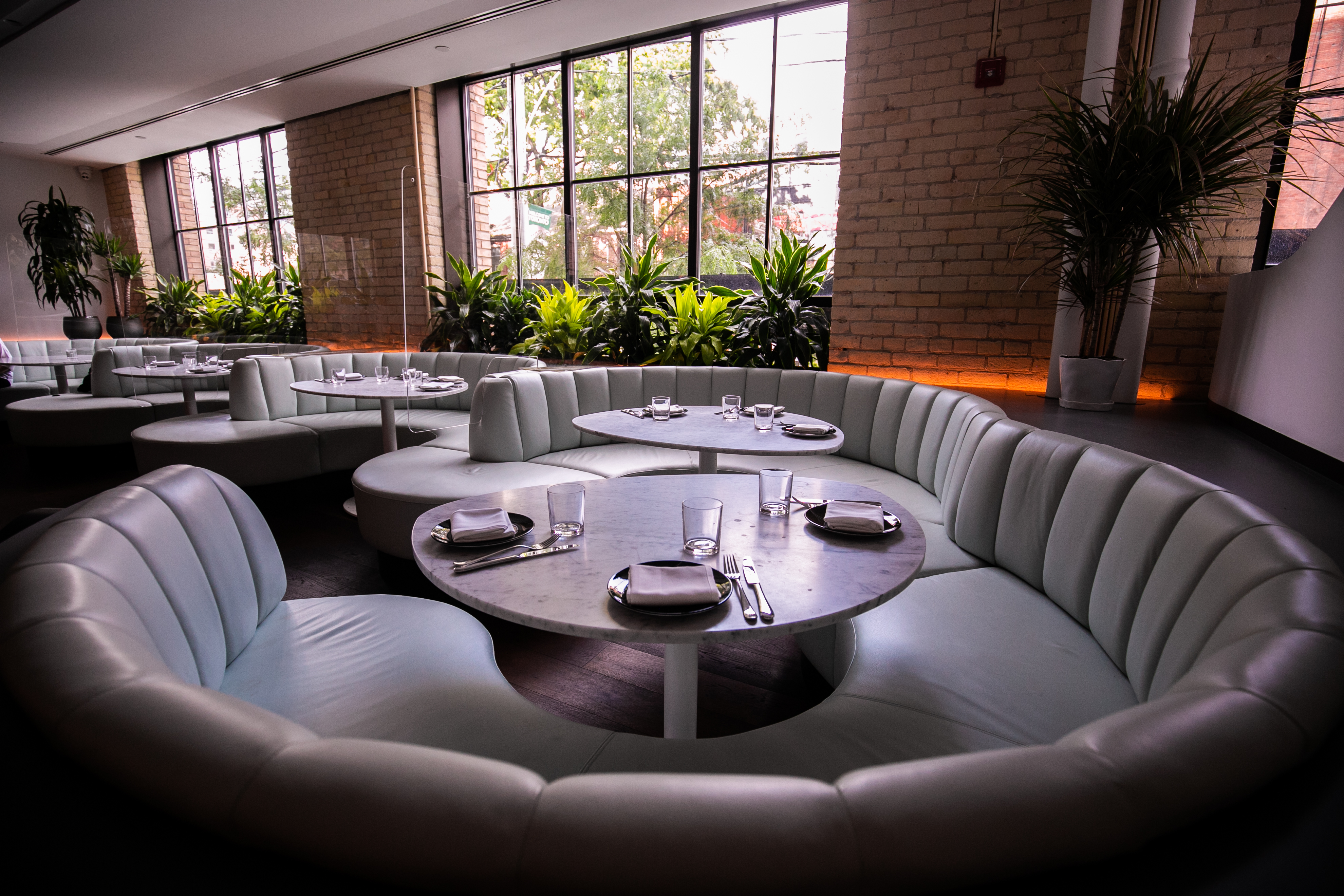 Brought to life by local studio Partisans, known for other acclaimed Toronto designs, such as Bar Raval and Gusto 501, VELA is a meticulously-detailed restaurant. The venue, housed in King Street West's historic Scholastic building, spans 4,000 square feet with an additional 2,000-square-foot weatherized patio.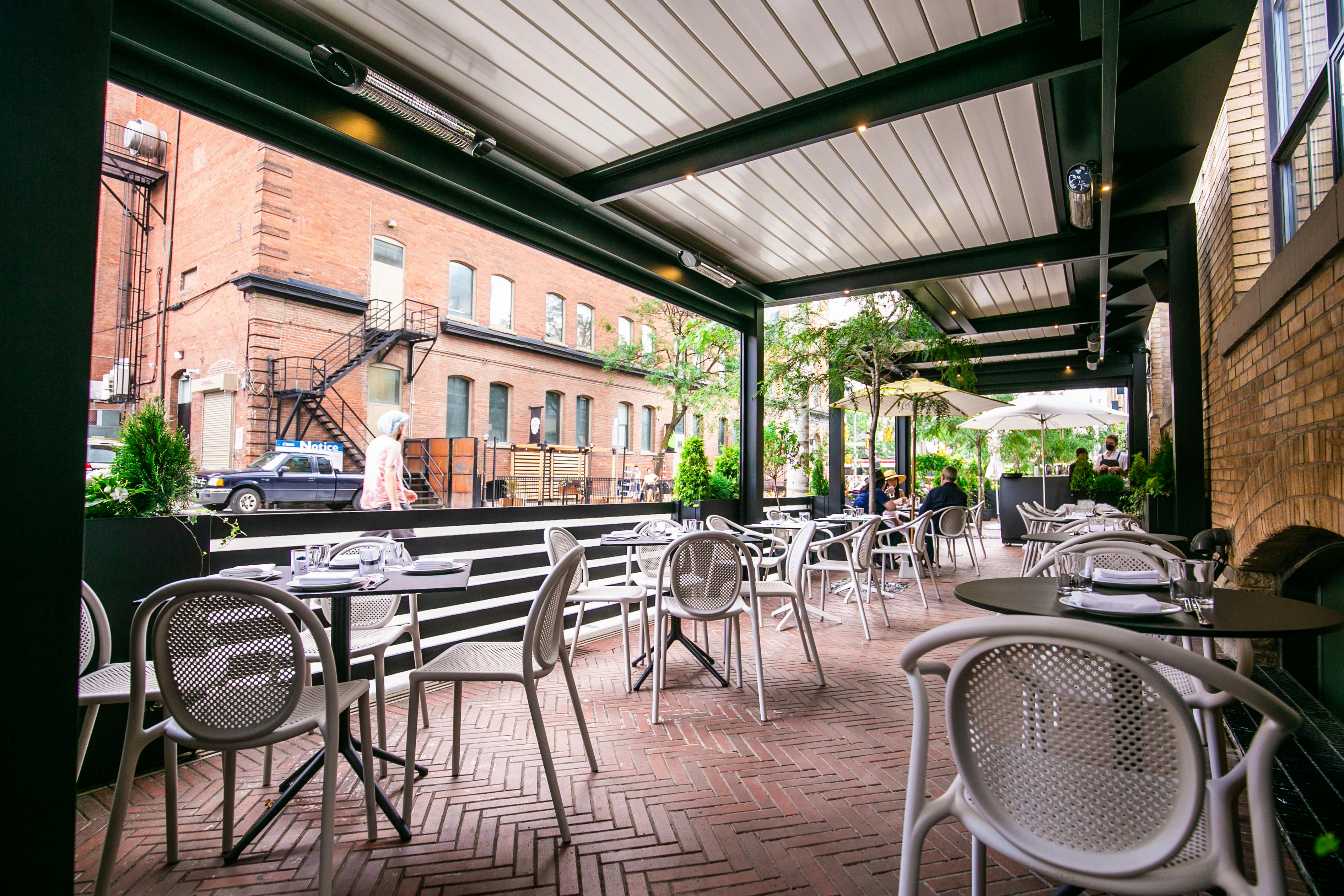 The first steps are through a canyon-like area, seemingly carved by the elements into a smooth, pristine, swooping space. Inside, guests are welcomed on a journey from coat check to the champagne bar, a 20-seat L-shaped bar, open kitchen, and dining area that, all together, can accommodate up to 160 guests. Generously-sized, pastel-hued leather banquettes are exactly the spot to find fetching Ingrid Bergman types gazing aloofly over the rim of their Casablanca cocktails.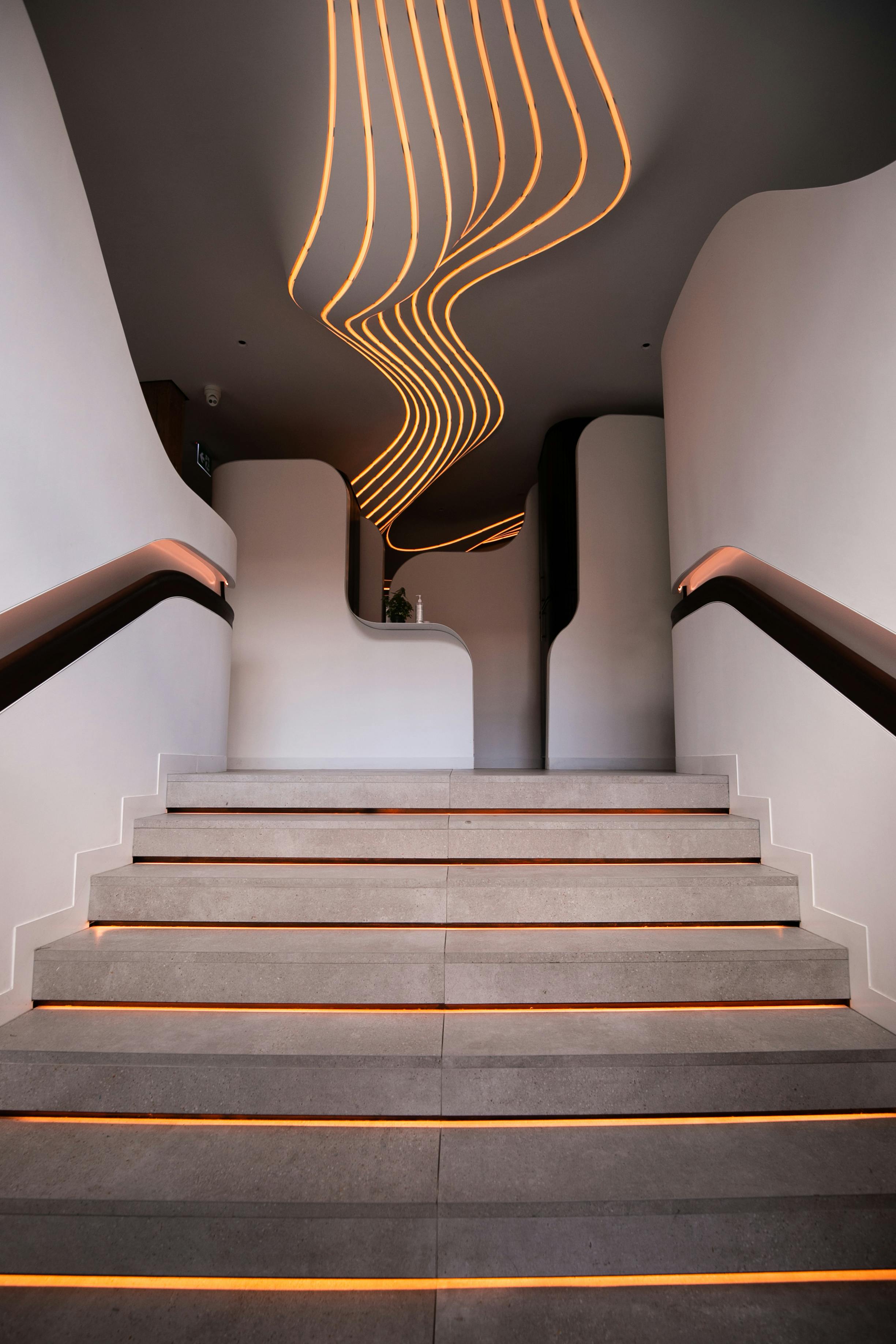 Inspired by the night sky, LED lighting runs the length of the rippling, molded ceiling. Like a lit fuse, the light leads guests from one focal point to another. Built to eventually host live performances -- an inspired plan sure to add to the hotel lobby vibes -- each material in the open dining room, from the leather-covered bar face to the prefabricated, undulating ceiling designed to scatter sound waves, was chosen with improved acoustics in mind.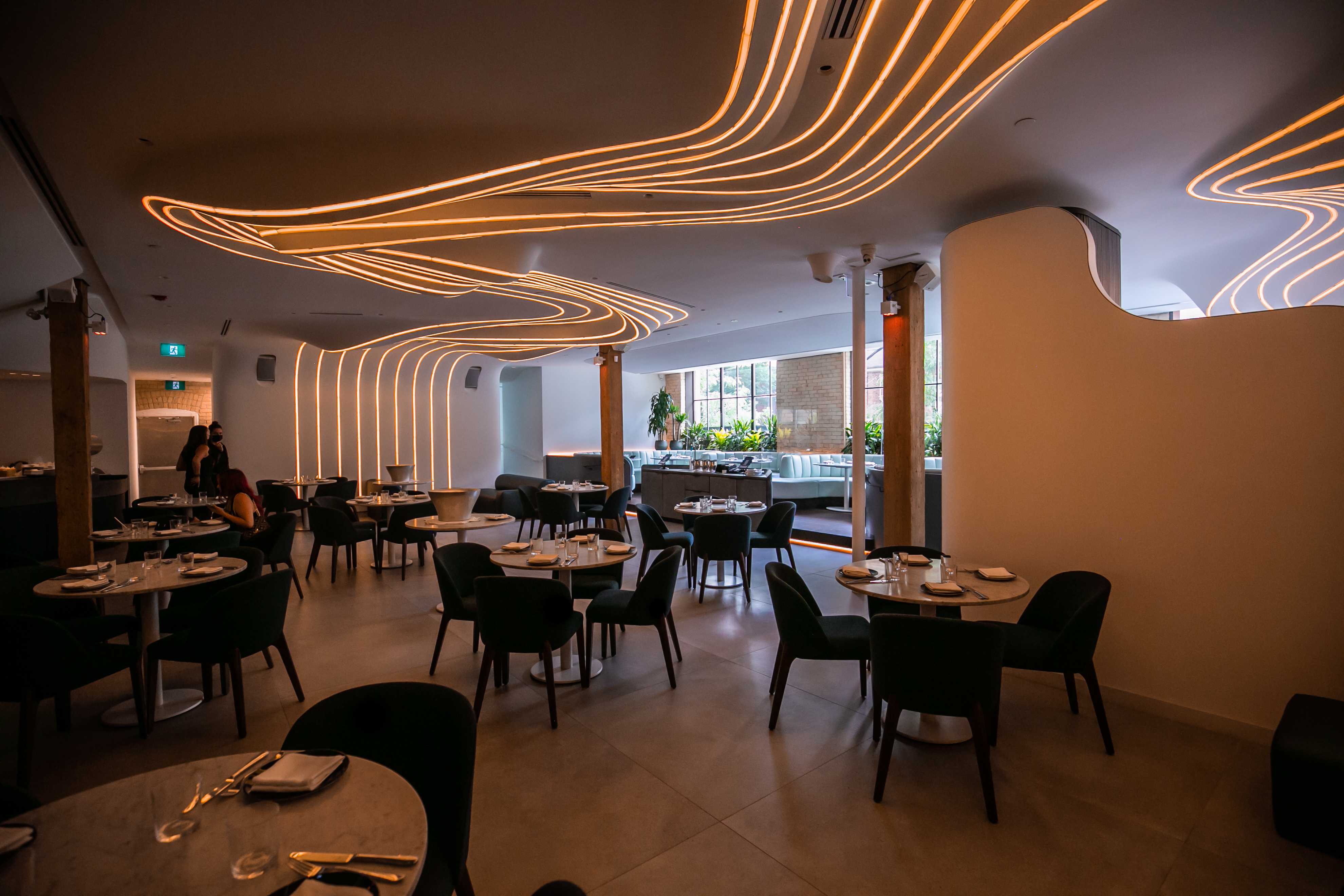 The Food: 
Executive chef Jeffrey Lapointe's all-day menu of seasonal, new American cuisine, combines timeless classics with a host of global influences. Dishes are approachable and playful yet refined enough to keep the vacation ruse alive. As any upscale hotel would, VELA caters to the needs of every type of guest, with plenty of menu options for specialized diets.
Starters include an array of familiar favourites updated for today's discerning guest, along with several inventive options. Yes, there's a Caesar salad, but here it's vegan and modernized with crisp chickpeas and sunflower Parmesan. Brûléed Cashew Torchon is a vegan ode to foie gras, displaying the famed unctuous mouth-feel of the original, sans the remorse.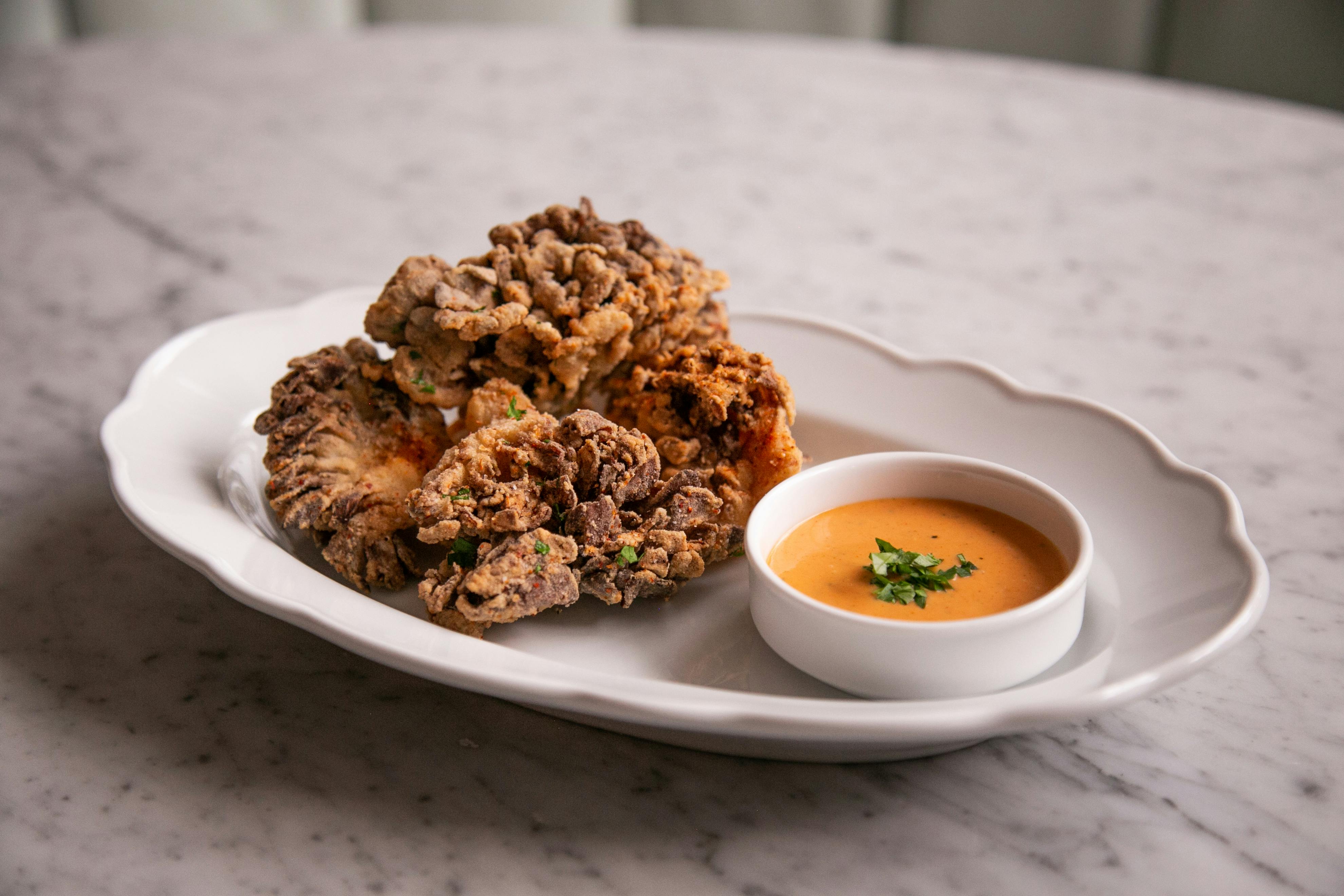 Crispy Mushrooms, one of the restaurant's best sellers, is a seemingly-simple dish of maitake mushrooms coated in a light batter that hugs every little layer, nook and fold. Fried until shattering, each portion is served with "ranch" that's heightened with paprika. There's good reason why every table sports a platter of these shareable nibbles.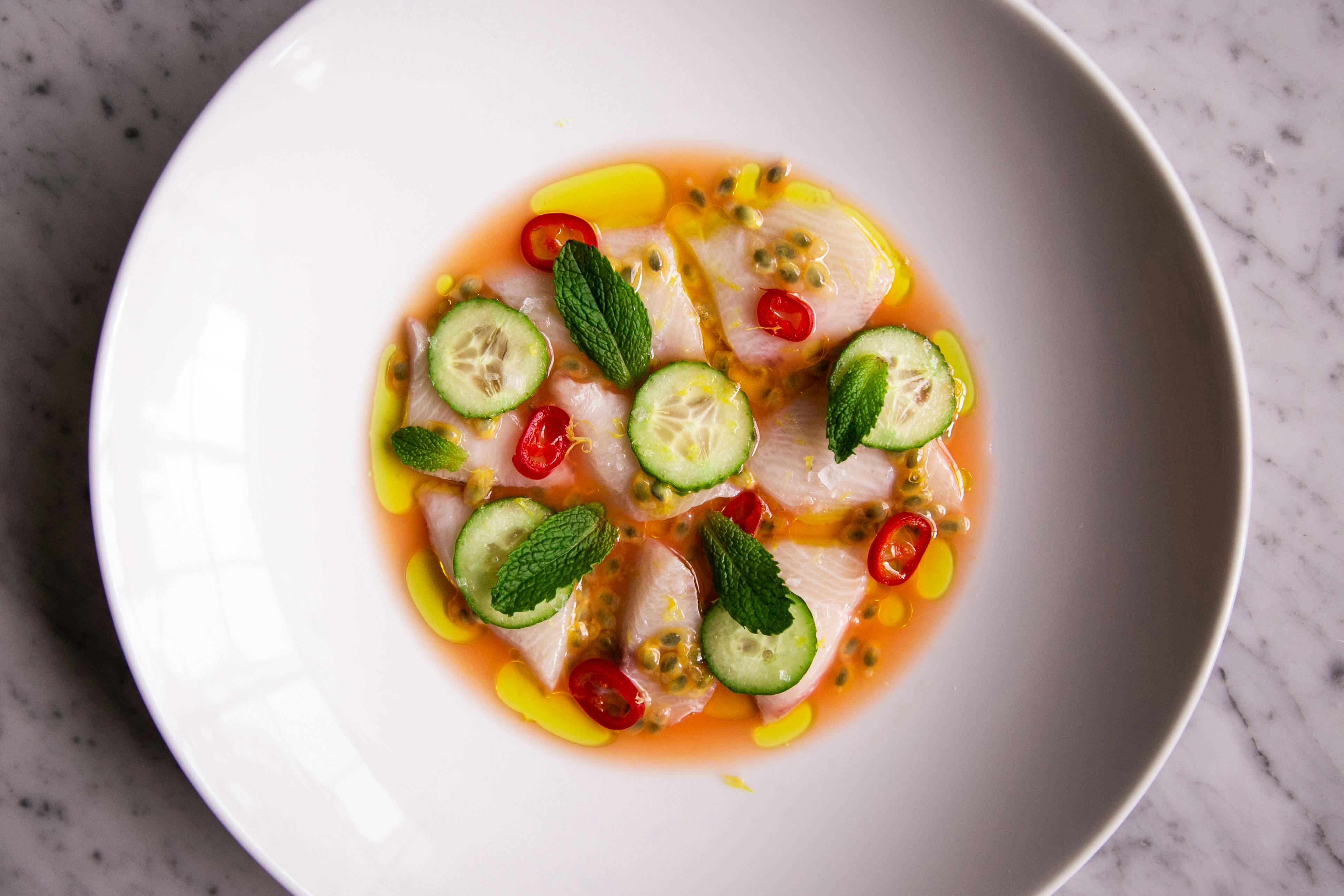 For their Crudo, the kitchen thinly slices hamachi, then layers it into a work of art with passionfruit, cucumber, Anaheim chili and citrus. The dish is visually light and bright. It pops with flavour and is just the thing you'd eat while vacationing by the sea.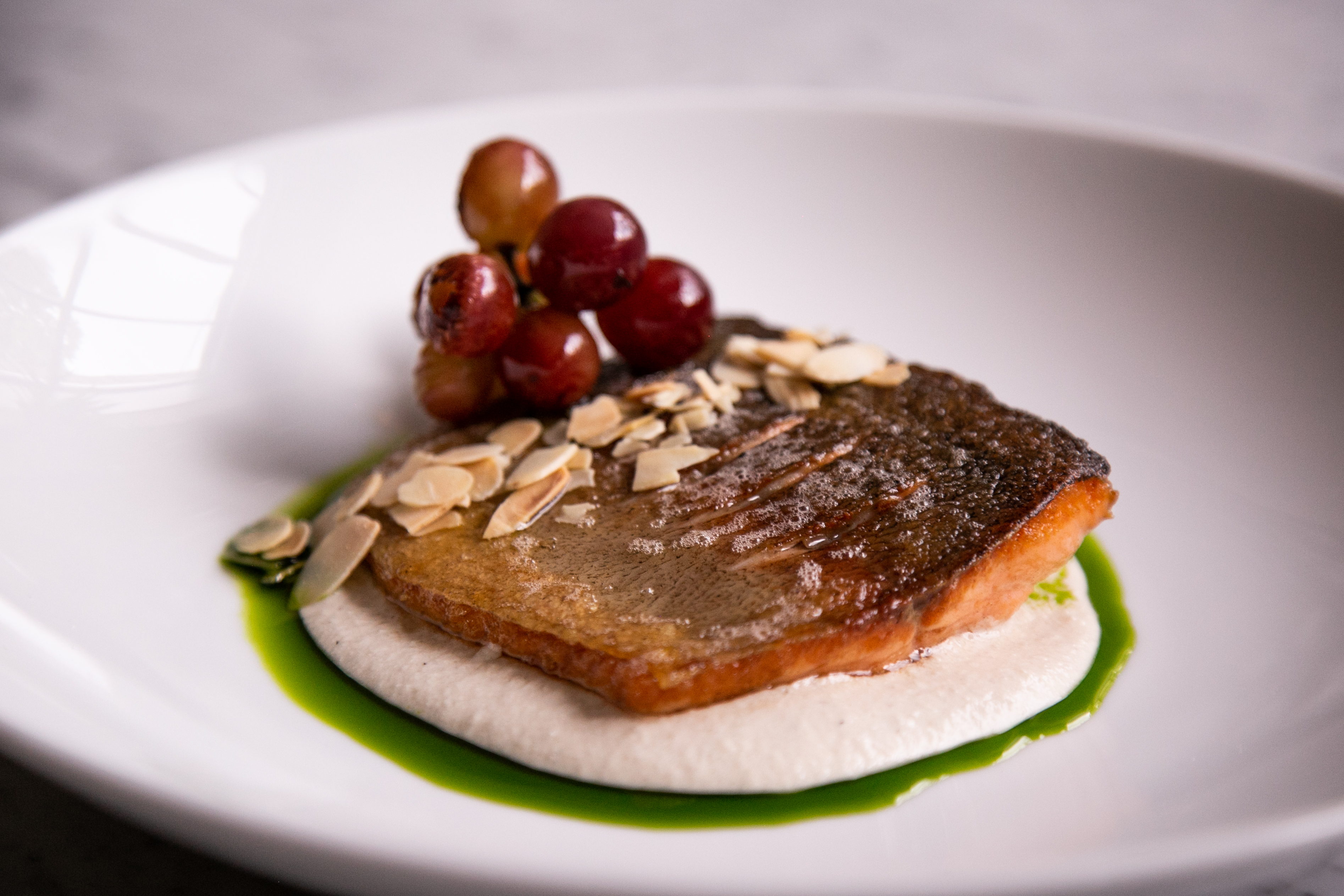 A considerable list of mains has options for every appetite, from pasta made with noodles from Famiglia Baldassarre to seafood, steak and more. The B.C. Steelhead Trout is cooked until crisp, then set atop a bed of ajo blanco and crowned with charred grapes. Each bite sings with sweet, nutty and fresh flavours.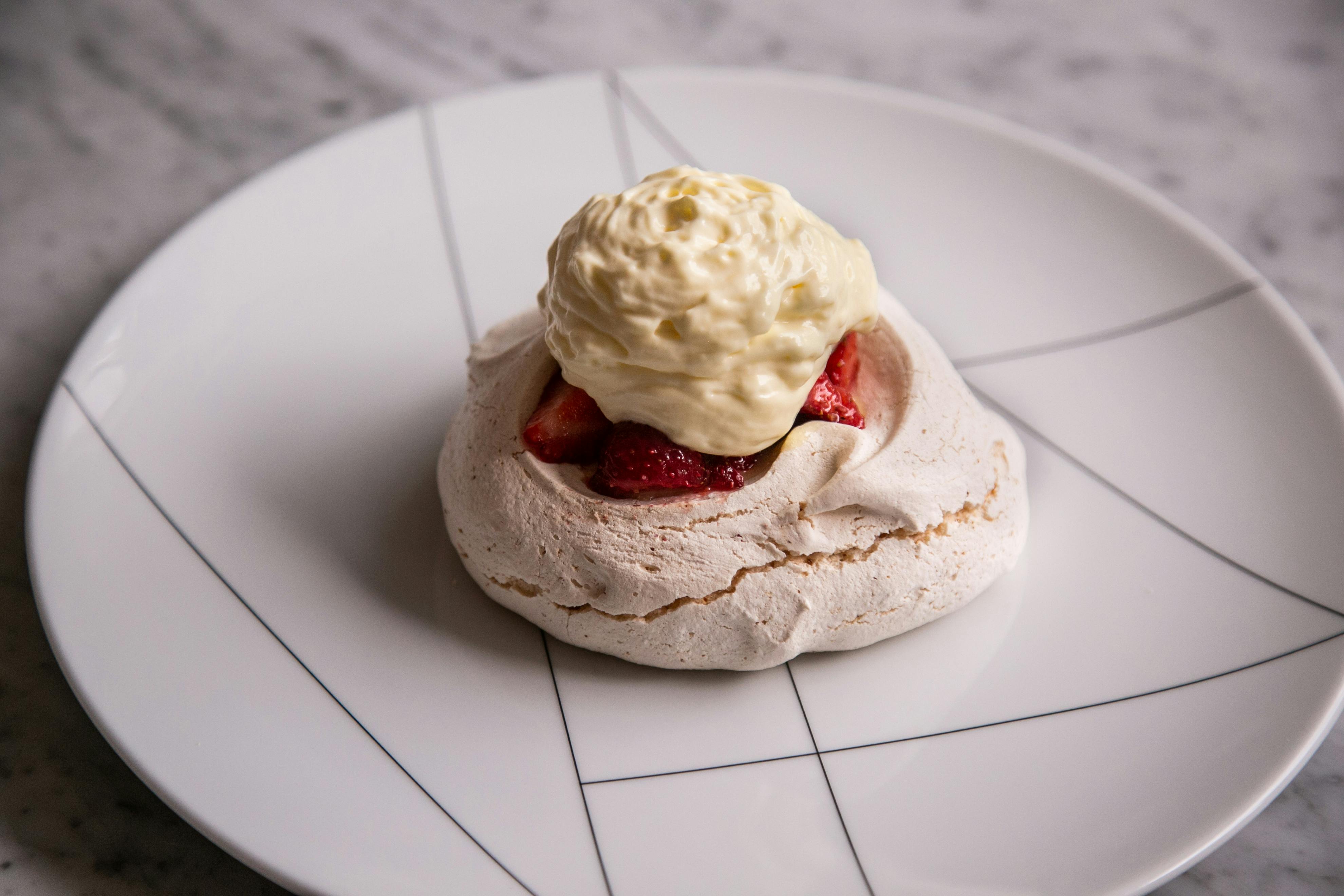 Linger longer over tea from Sloane, Sam James and Nespresso coffee, and a concise menu of desserts. Chocolate lovers will swoon for the Brownie Stack, built from two vegan brownies, a sprinkling of candied pecans, cocoa sorbet and the type of salted caramel sauce that soothes the soul. 
Ideal for summer nights, the seasonal Pavlova is an ethereal cloud of meringue garnished with macerated strawberries, pink peppercorn and lemon-scented cheesecake mousse.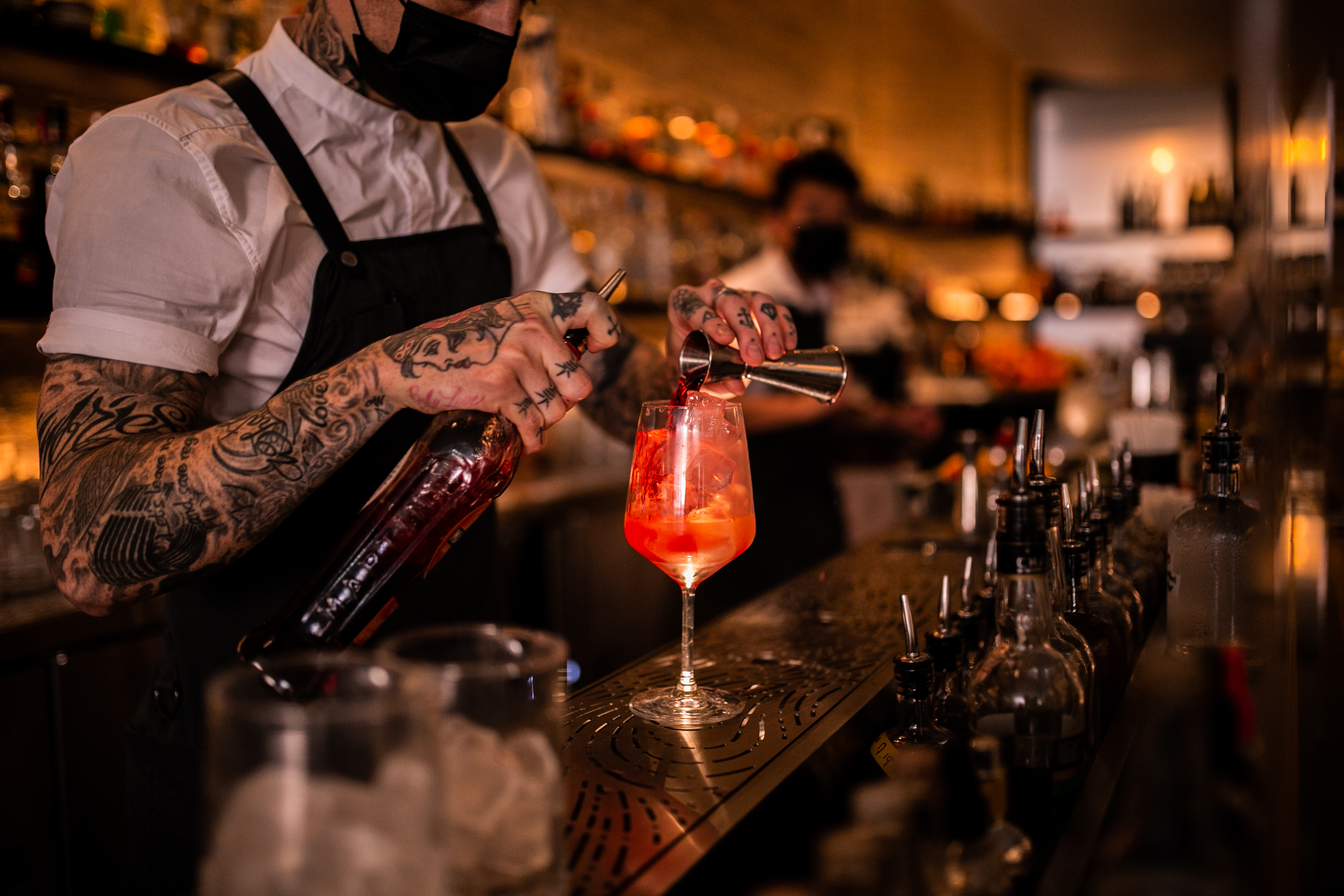 Sommelier David Ouellette's wine list favours quality over quantity, with a few sparkling and skin-contact offerings found alongside select bottles of red and white. 
Created by managing partner and local mixology expert Robin Goodfellow, VELA's comprehensive cocktail list offers guests a virtual tour of destinations both near and far, far away. Each section, from Global Classic Cocktails to Vacation Drinks, offers an assortment of seductive sips.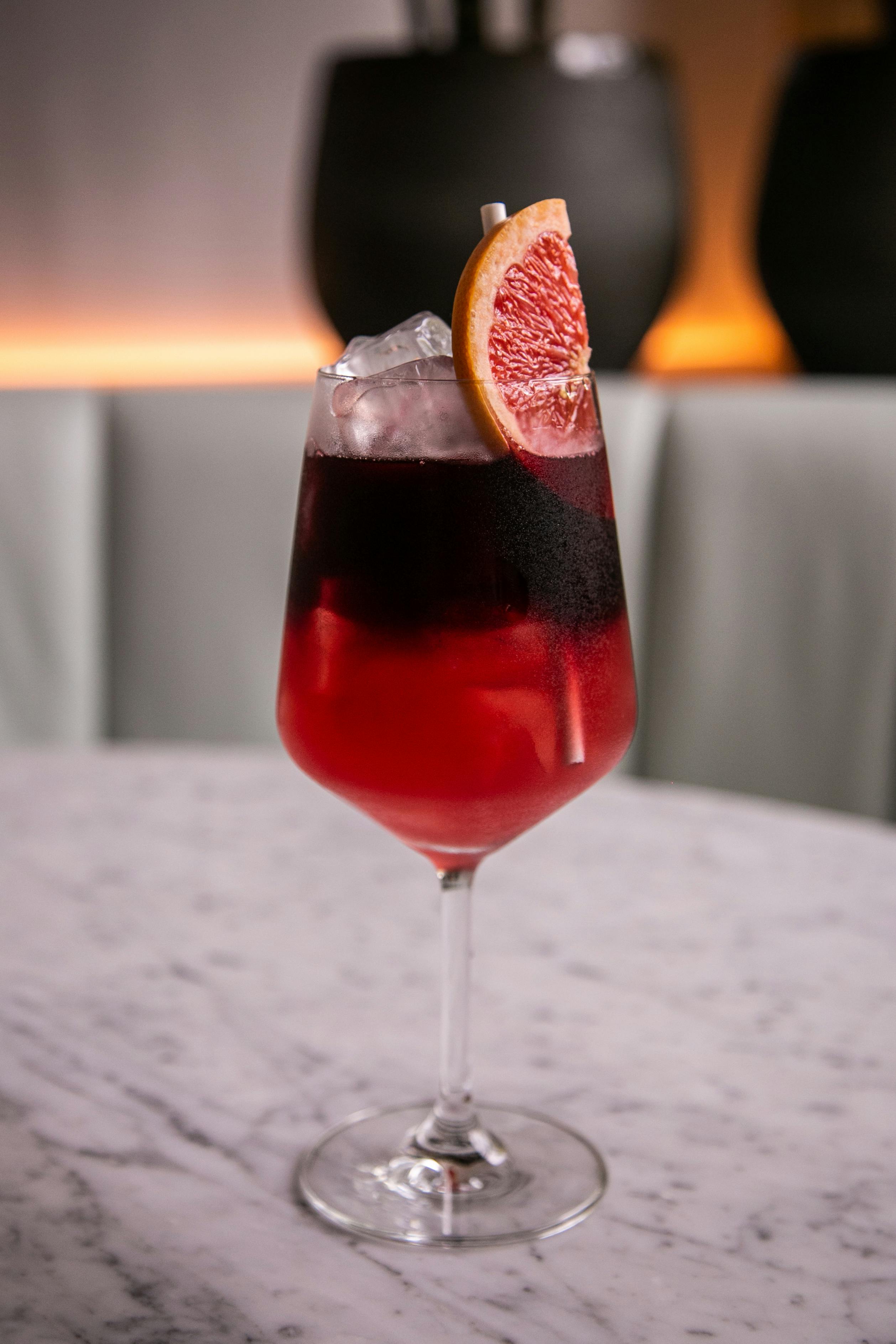 The Mari, from the Champagne Cocktails section, is a sweet and tart, Italian-inspired refresher of Martini Fiero, grapefruit and oro blanco juices and sparkling red wine.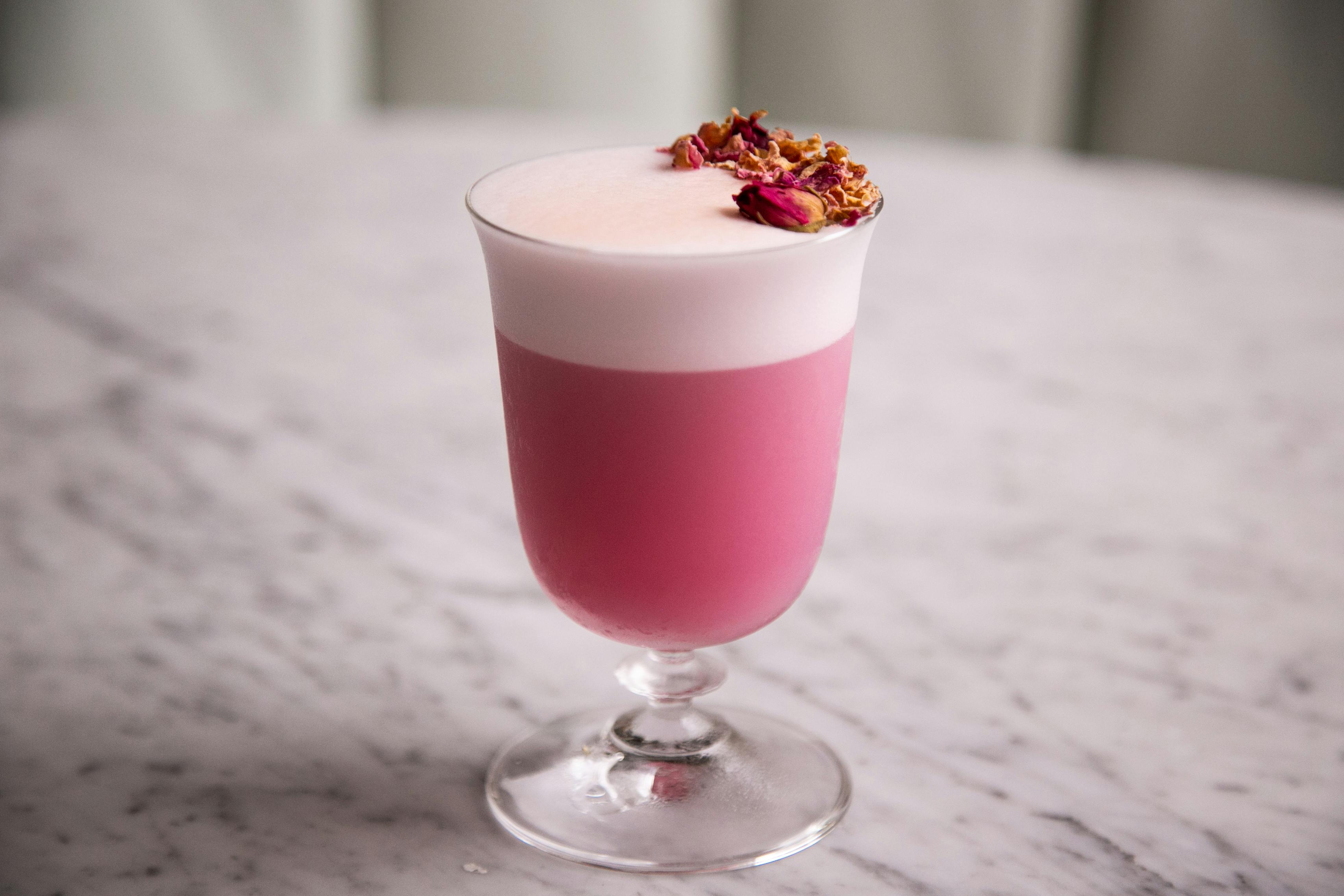 For those with galaxy-hopping wanderlust, the Mos Eisley Cantina is a must-try. This dollish concoction of Casamigos Mezcal, tequila blanco, St. Germain, lime and fictional jogan fruit is strong with the force and far classier than its seedy namesake implies.
VELA is the type of destination restaurant vacations are planned around. Consider yourself lucky that it opened in Toronto, requiring you to do nothing more than make a reservation and direct the swankiest version of yourself toward its door. 
VELA is open 7 days a week, from 5 p.m. to 11 p.m., Monday to Friday, and 11 a.m. to 11 p.m., Saturday and Sunday.